Sta partendo a Milano l'evento italiano più importante dell'anno dedicato alle tecnologie che stanno cambiando il mondo.
Si tratta di una settimana intensissima, la Disruptive Week Milan 7-14 maggio (www.disruptiveweek.it) focalizzata sulle tecnologie emergenti, tra cui Internet of Things, Robotica, Tecnologie Wearable e Cognitive Computing.
Vai alla pagina principale dell'evento
TalenTour ha collaborato con l'organizzazione dell'evento per realizzare  IoT Valley Tour,  che nasce per dare l'opportunità ai partecipanti della Disruptive Week 2016 di scoprire aziende, centri di ricerca o realizzazioni di eccellenza nell'ambito dell'IoT.
E' possibile partecipare gratuitamente previa registrazione.
I posti sono limitati e la partecipazione è soggetta a conferma.
Per completare la visione degli use case concreti della tecnologia IoT che stanno raggiungendo il mercato, un'altra importante opportunità è costituita dall'evento IoT Now, a cui è possibile accedere a condizioni speciali utilizzando il codice riservato a TalenTour.
Di seguito tutti i dettagli di IoT Valley Tour ed IoT Now, con le condizioni speciali per noi.
---
IoT Valley Tour
9 Maggio 2016 – Ore 11:00-13:00
TILAB, Via Reiss Romoli 274,Torino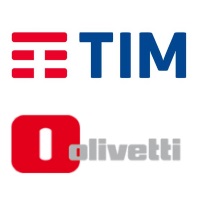 WIRELESS INNOVATION LAB 
Visita all'area dimostrativa e di ricerca creata in Telecom Italia Lab e dedicata all'innovazione delle reti e dei servizi mobili. Comprende uno spazio espositivo sulla storia delle tecnologie mobili e sui principali brevetti dell'Azienda, uno spazio divulgativo per spiegare il funzionamento delle reti e delle applicazioni.  Sarà fatta anche una presentazione a cura di Olivetti sulle applicazioni IoT per Smart Mobility.
---
9 Maggio 2016, Ore 11:00-13:00
Fondazione Don Gnocchi
IRCCS S.Maria Nascente
Via Capecelatro, 66, Milano

CARE (Computer Assisted REhabilitation) Lab
Visita all'innovativo laboratorio che utilizza tecnologie multimediali ed interattive in ambito pediatrico.
La visita è preceduta da una presentazione generale dei progetti della Fondazione Don Gnocchi che prevedono l'utilizzo di tecnologie avanzate in riabilitazione, e seguita dalla visita della palestra dove si sta sperimentando l'uso di robot nella riabilitazione degli adulti.
---
10 Maggio 2016, Ore 17:00-19:00
Bou-Tek, Via M. Gonzaga, 7 Milano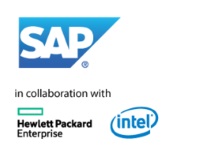 THINGS2BIZ TALK
Ci sono cose che hanno molto da dire al tuo business: devi solo connetterle e raccogliere le informazioni che trasmettono. Avrai una visione che non ti aspettavi.
Oggi puoi trasformare i tuoi processi, reinventare l'esperienza dei tuoi clienti e realizzare nuovi modelli di business.  Scopri qui come.
Richiedi un invito a segreteria@dwm2016.com
---
11 Maggio 2016, Ore 11:00-13:00
Centro ACI-Sara, Via Manuel Fangio
Lainate – Milano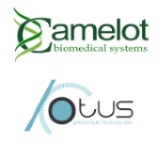 BEYOND DASHBOARD: THE ANALYTICS OF THINGS
Camelot offre tre dimostrazioni di soluzioni di IoT analytics sviluppate per diversi scenari applicativi:
– Analisi predittiva per la gestione dell'energia
– Wearables per Healthcare & Wellness
– Travel security
La partecipazione ad IoT Vally Tour è gratuita e riservata agli operatori del settore, previa registrazione e soggetta a conferma
Registrati ad IoT Valley Tour!
---

IoT NOW – Speciale per TalenTour
I nostri follower hanno diritto ad uno sconto speciale per il conference pass della conferenza internazionale IoT NOW (www.iotnoweurope.com)
IoT Now unisce e presenta l'ecosistema che parte dagli "storici" player M2M del mondo dell'elettronica e dell'automazione industriale, con i nuovi operatori del Web 2.0, del Crowdesign e i Maker, passando per il mondo IT, Telco e Venture Capital.IoT
NOW si terrà il 10 e 11 maggio a Milano e Arese.
Per consultare l'agenda completa: http://www.iotnoweurope.com/iot-now-program/
Per consultare l'elenco degli speaker: http://www.iotnoweurope.com/speakers/
IoT NOW PASS:
1 giorno: 200€ (invece di 300€)
2 giorni: 300€ (invece di 500)
Inserite il codice promozionale TALENTOUR nel campo "ID CODE" nella pagina di registrazione che si trova al seguente link:  http://iotnowmatch.talkb2b.net/members/register

Utilizzando questo PASS potrà accedere ai seguenti servizi:
Partecipazione a tutte le Conference e i Workshops di IoT Now (lingua ufficiale Inglese)
Download delle Slide Speaker disponibili dopo l'evento
Ingresso all'Area Expo e alla Conferenze di M2M Forum (11 e il 12 maggio)
Accesso al servizio di Matchmaking (11 e il 12 maggio)
Ingresso all'evento riservato Pitchfire  (11 maggio)
IoT NOW offre gratuitamente a tutti i partecipanti un servizio di Matchmaking on-line, un sistema semplice ed immediato per organizzare gli incontri B2B con i partecipanti sia di IoT NOW che M2M Forum.
Al seguente link potete trovare maggiori informazioni sul servizio:  http://iotnowmatch.talkb2b.net/   Per vedere i partecipanti dell'edizione 2015 cliccate qui:https://www.b2match.eu/dwmatch2015/.
Con il vostro IoT NOW PASS potrete inoltre partecipare sia all'evento Pitchfire dove startup IoT selezionate presenteranno i loro "business plans" agliinvestitori internazionali e nazionali specializzati.